The IAESTE Jordan office and volunteers always strive to partner with the best Jordanian companies to guarantee our trainees have access to the best internship offers and will work at respectable companies with experience in their fields. Below we list a few of the many companies we have worked with in the past and continue to work with today.
Arab Center for Engineering Studies (ACES) was established in Amman-Jordan in the year 1983 as a geotechnical and materials testing engineering organization. Today, ACES provides a complete range of specialized engineering services which include, additionally, quality control of projects, special studies, environmental studies and testing, and land and marine surveying. All of ACES work is built around its commitment to deliver the best value for its clients in terms of responsiveness, consistency, quality and practical solutions. ACES main goal is to partner with its clients, understand and exceed their expectations. ACES has a network of seventeen sister companies situated in eight countries. These sister companies are located in Amman, Aqaba, Dubai, Abu Dhabi, Al-Ain, Doha, Muscat, Jeddah, Riyadh, Al-Khobar, Ramallah, Gaza, Khartoum and Sana'a. ACES also undertakes projects in other countries including Azerbaijan, Syria, Kuwait, Iraq, Angola, Djibouti, and Morocco, among others.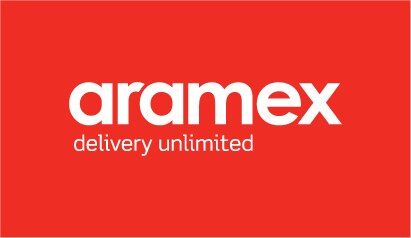 Aramex is a leading global provider of comprehensive logistics and transportation solutions. Established in 1982 as an express operator, the company rapidly evolved into a global brand recognized for its customized services and innovative multi-product offering. In January 1997, Aramex became the first Arab-based international company to trade its shares on the NASDAQ stock exchange. After five years of successful trading, Aramex returned to private ownership in February 2002 and continued to expand and excel as a privately owned company, establishing global alliances and gaining stronger brand recognition. In June 2005 Aramex went public on the Dubai Financial Market (DFM) as Arab International Logistics (Aramex) with its shares traded under ARMX. Today, Aramex employs more than 12,300 people in over 353 locations across 60 countries, and has a strong alliance network providing worldwide presence.
Founded in early 1977 by Bilal Hammad, it has built a respectable reputation in Jordan and surrounding countries as a dedicated group of people who strive for quality of design and thoroughness of detail, aiming to produce buildings that fit within the context in its broader sense; environment, climate, culture and time. Throughout its history, our firm has encoutered a wide range of various design fields; starting from the wide scope of urban planning through landscape and architectural design down to the intricacies of interior and corporate design. Our resume contains in addition to residential projects: hotels, commercial centres, mosques, cultural centres, rehabilitation and restoration. Several of our projects have gained appreciation at both local and international levels, and have become subjects of research and analysis in international and local publications as well as for students of architecture. As we are aware of the essential complimentary role of engineering, we strived to join forces with the best consultants.
Dar Al-Handasah is an international leading project design, management and supervision consultancy and founding member of the Dar Group. It is a multidisciplinary consulting organization for engineering, architecture, planning, environment, project management, and economics. Dar Al Handasah has served over 950 different clients in 63 countries with a staff of 6300 operating from 45 offices in the Middle East, Africa, Asia and Europe with five design centres in Beirut, Cairo, London, Pune and Amman. The firm has consistently ranked among the top ten consultancies by Engineering News-Record for over 20 years.
Jordan Petroleum Refinery Company runs the only oil refinery plant in Jordan. It was established in 1956, and construction of the oil refinery plant started in 1957. Currently, the company covers all the domestic needs of oil products, and commonly exports its products to other countries.  The idea of building a refinery in Jordan was first conceived in 1952 and adopted at the time by the Ministry of National Economy, who recognized the potential of petroleum refining as a vital energy to most economic sectors and activities, and a source of revenues for the Kingdom. Although being the only refinery in Jordan, JPRC was and still is, the sole provider of all petroleum products for the local market. Its establishment instigated the development of many related fields mainly electricity, transport, construction and industrial sectors, and resulted in ceasing the complete dependence on importing costly petroleum products, which positively contributed to the National Economy, through enhancing foreign currency reserves, providing job opportunities to thousands of Jordanians and opening the door to new industries. JPRC also served as a source of skilled labor and well trained personnel for the neighboring Arab refineries.
Jordan Phosphate Mines is a mining company based in Jordan. It was founded in 1949 and its main offices are located in Amman. The company operates 3 mining facilities in Jordan and a chemical manufacturing complex in Aqaba. The company's name is abbreviated to JOPH and its stock is listed on the Amman Stock Exchange's ASE Weighted Index. Among its objectives is the exploration, mining and marketing of phosphates and fertilizers, and contributing to the establishment of related industries. The company's main office is located in Amman, and it mines for phosphates from Al-Hessa, Al-Abiad, Eshidiya (located south of the Kingdom) mines, and to a lesser extent from Rusaifa mine.  JPMC owns an industrial complex in Aqaba for the production of chemical fertilizers. JPMC produces more than 7 million tons of phosphate rock annually, making Jordan the sixth country worldwide in terms of production the second largest country in terms of export.



Kia Motors is a global automotive manufacturer, which means that it produces vehicles in many countries and sells them in many more. By being a global manufacturer and one of the top 5 manufacturers in the world, Kia Motors are producing technically advanced vehicles, highly rated for passenger safety by NCAP IIHS and NHTSA with many models leaders in their class on the JD Powers Index. Naturally this same high quality car sold in the USA and Europe is also sold in Jordan, however it may cost the Jordanian buyer 1 ¾ times more because of the higher taxes. This makes us at National Arab Motors rise to the challenge of compensating our Jordanian Customer by providing him and her not only an equal service to that expected by the American and European Kia owners but also affordable prices for maintenance and parts throughout the customer's experience with Kia.
The Hyundai Motor Company is a South Korean multinational automaker headquartered in Seoul, South Korea. The company was founded in 1967 and, along with its 32.8% owned subsidiary, Kia Motors, together comprise the Hyundai Motor Group, which is the world's fifth largest automaker based on annual vehicle sales in 2012. In 2008, Hyundai Motor (without Kia) was ranked as the eighth largest automaker. As of 2010, the Company sold over 3.6 million vehicles worldwide. Hyundai operates the world's largest integrated automobile manufacturing facility in Ulsan, South Korea, which has an annual production capacity of 1.6 million units. The company employs about 75,000 people worldwide. Hyundai vehicles are sold in 193 countries through some 6,000 dealerships and showrooms.